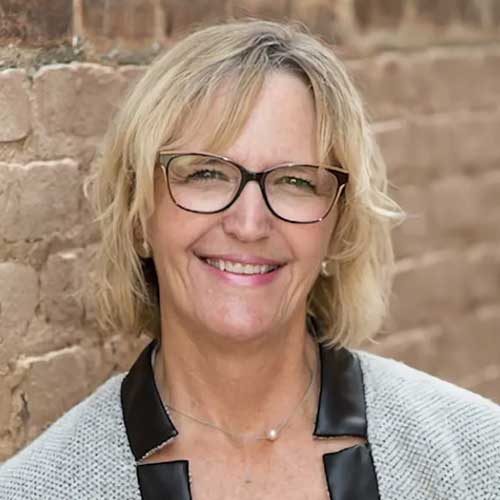 Michelle Gassensmith
President | Trusted Real Estate Advisor
I am a highly experienced & accomplished Real Estate Agent with an impressive career spanning over 18 years. With my extensive knowledge of the industry & a strong passion for helping people find their dream homes, I have become a trusted name in the real estate market. Throughout my career, I have excelled in various roles within the real estate industry. I began my journey as an assistant at a prominent real estate agency, where I quickly demonstrated my exceptional skills & dedication.
Recognizing my potential, I was soon handling both residential & commercial properties. Over the years, I have successfully negotiated countless real estate deals, working with clients from diverse backgrounds and with varying needs. My excellent communication skills, attention to detail, and deep understanding of the market dynamics have consistently helped me deliver exceptional results for my clients.
My commitment to providing top-notch customer service has earned me a reputation for being reliable, trustworthy & highly professional. I specialize in residential real estate, including single-family homes, condominiums & townhouses. I have a keen eye for identifying properties that align with my clients' preferences & budget. Additionally, I possess a deep understanding of the local market trends, allowing me to provide valuable insights to buyers & sellers alike. My strong negotiation skills ensure that my clients get the best possible deals, whether they are buying or selling their properties. I am not only dedicated to my career but also deeply value my personal life.
I find great joy in spending quality time with my loving family, which includes my supportive spouse-Steve; son's Garrett & Rachana; and Grant & Tressa. I believe that a balanced personal life enhances my ability to connect with my clients on a deeper level, enabling me to understand their unique requirements & provide personalized solutions. Outside of work, I actively engage in community service & volunteer my time for various charitable organizations. I firmly believe in giving back to the
community that has supported me throughout my career.
With my wealth of experience, unwavering dedication & commitment to excellence, I am the Real Estate Agent you can trust to guide you through the complexities of the real estate market and help you achieve your property goals. Whether you are buying, selling, or investing, I am ready to leverage my expertise to make your real estate journey a smooth and successful one.
Work With Us
We work extremely hard to serve our clients' needs with the utmost integrity, professionalism, and enthusiasm. I'm sure that you are looking for a team with that level of commitment toward superior customer service!