Welcome to Bull Valley
An equestrian's private paradise tucked in the beautiful forests of McHenry County.
With a population of just over 1,000 residents, Bull Valley, Illinois is a quiet and private area tucked into the forests in the northwest suburbs of Chicago. The area features large properties with acreage, wooded landscapes, and several large horse farms. Residents of Bull Valley enjoy a private escape from bustling cities and frequently visit the adjacent historic town of Woodstock for dining and entertainment opportunities.
The community is quiet and family-friendly with gorgeous landscape views of local forestry. Drive down the winding roads between sprawling farms and take in the beauty of galloping horses right in your backyard. Enjoy a peaceful retreat in Bull Valley, where life feels like a vacation every day.
What to Love
– Expansive, wooded landscapes
– Large, newly constructed homes on multiple acres
– Small-town feel with easy access to the neighboring town of Woodstock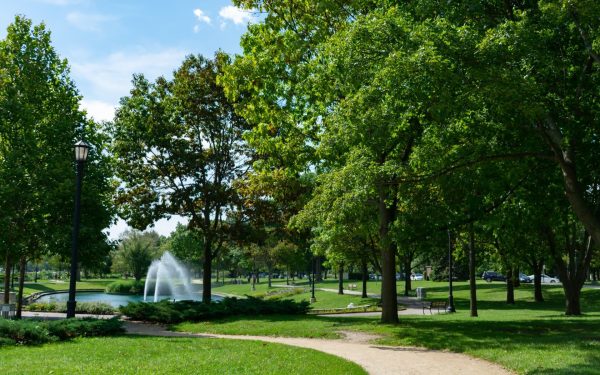 Local Lifestyle
Part of the broader Woodstock community, residents of Bull Valley have quick access to urban amenities just ten minutes away by car. Woodstock is a beautiful, historic town made famous by the 1993 film,
Groundhog Day
. McHenry County is known for being home to
"horse country,"
and Bull Valley is the heart of the equestrian's paradise. There are more than 40 miles of horseback riding trails, dozens of farms, and several riding academies in the area. For residents who don't ride, almost all of the trails are open for hiking, and the majority of Bull Valley residents enjoy spending time outdoors.
Dining, Entertainment, and Shopping
Take the drive to the neighboring town of Woodstock and visit 
Kishwaukee Brewing Company
 and 
Nico's Red Mill Tavern
 for two excellent dining opportunities.
 The Kishwaukee Brewing Company is one of the best in the Midwest, offering dozens of ales and lagers on tap, and Nico's is home to a fun, country-style restaurant with good food, good beer, and good times! Their 
menu
 offers diverse dishes, and they feature live music on the weekends.
Things to Do
Boloria Meadows is a winding nature trail, home to native wildlife and the Boloria butterfly. Under the stewardship of the Land Conservancy of McHenry County, Boloria Meadows features 36 acres of lush greenery and guided nature walks to learn all about the abundant native plants and wildlife in the meadow.
Woodstock Groundhog Days
began after Hollywood film crews brought their equipment and big-name actors to the town in the early 90s. To celebrate the world-renowned Groundhog Day film, the citizens of Woodstock decide to hold a festival in its honor every year in January. The event attracts hundreds of people and features a wood carving demonstration, a "Groundhogs on Parade" display, and a symposium discussion of the classic film. There's a chili cookoff, Groundhog Bingo, walking tours of filming locations, and a Groundhog Day Dinner Dance. This small-town tradition is a favorite event for Bull Valley and Woodstock residents and one that will be widely attended for many years to come!
Work With Us
We work extremely hard to serve our clients' needs with the utmost integrity, professionalism, and enthusiasm. I'm sure that you are looking for a team with that level of commitment toward superior customer service!