Welcome to Cary
Small-town character and charm in Tree City, USA
Bursting with old-town charm and historic architecture, the village of Cary, founded in 1833, is home to 17,000 residents and an abundance of trees. The village became part of the Tree City USA organization in 2008 to enhance urban forestry in the area. Since then, Cary has seen exceptional growth in its environment and outdoor programs. Residents of Cary enjoy these outdoor spaces, tree-lined neighborhoods, and "Mom and Pop" businesses that line the downtown area. Cary is a quiet and quaint place to live and provides its citizens with beautiful outdoor spaces, community-focused events with welcoming neighbors, and a slower lifestyle.
What to Love
– Ample opportunities to get outside with family and friends and explore over 52 parks in the area
– The Cary Main Street Fest, which brings in thousands of visitors each year
– Excellent educational opportunities for all grade levels in high-achieving districts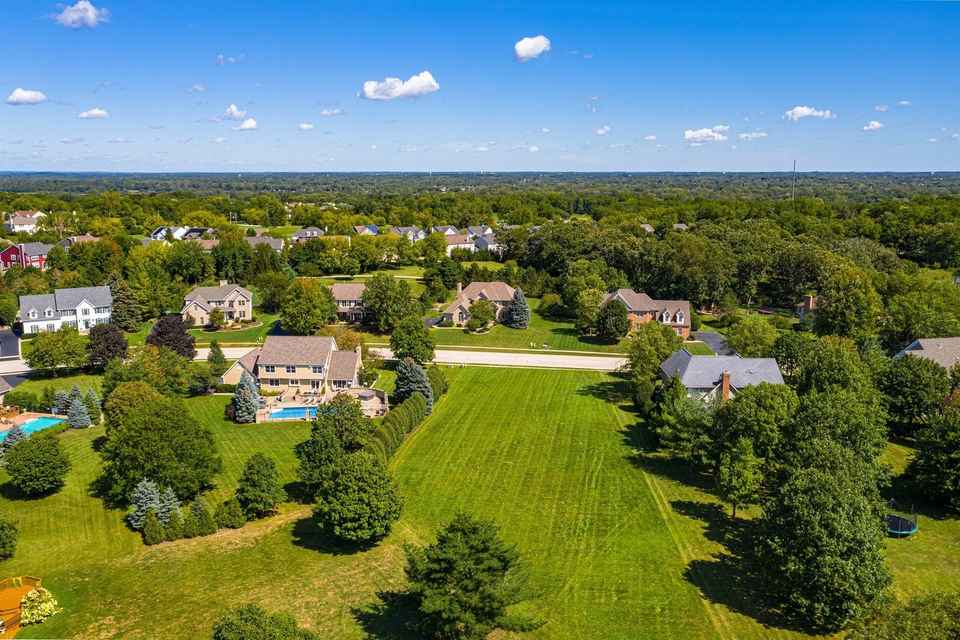 Local Lifestyle
Slow-living, Midwestern charm and sprawling suburban neighborhoods define life in Cary, Illinois. Bring the family to one of many festivals celebrating the community each year, hike along with one of many trails, grab coffee with friends at local cafes, or enjoy a relaxing afternoon on your front porch in one of the best neighborhoods in McHenry County. Residents of Cary are mostly young professionals and families, and schools in the area are top-rated and high-achieving. Life in Cary, Illinois provides a higher quality of life with a gorgeous backdrop of rolling hills and dense forests.
Dining, Entertainment, and Shopping
Cary Ale House and Brewing Company date back to 1870. The alehouse was originally known as Wascher Tavern and was Cary's very first licensed saloon. It has remained the favorite neighborhood pub for more than one hundred years and has seen the little town of Cary explode into a well-loved and respected place to call home. Cary Ale House offers over 85 handcrafted, high-quality brews and locally sourced gastro pub food, like cheese curds and chicken tenders and a "Hot Ham Sammy" paired with an imperial stout. The pub atmosphere is homey and welcoming, and guests can choose from indoor or outdoor seating options.
Voted the best burgers and fish fry in McHenry County, Track's Bar & Grill serves a perfect menu of over 30 burger options, fish fry, roasted chicken dinners, and incredible Bloody Mary's. It's the place to meet with friends and family and enjoy their award-winning meals after a long day, and don't forget to try one of their famous, fully-loaded salads!
"Meet, meditate, relax, and enjoy" at Conscious Cup Coffee. Specializing in sourcing consciously-produced coffee from farmers who care, Conscious Cup has been a community favorite meeting place since 2006. They offer unique blends from all over the world and feature a coffee subscription option for loyal customers. Their cafe menu is loaded with unique coffee concoctions and delicious breakfast sandwiches. Grab a cozy cup of your favorite drink and enjoy the laid-back, open atmosphere with a friend!
Things to Do
Hosted by the Cary Grove Area Chamber of Commerce, the
Cary Main Street Fest
is a fall outdoor festival bringing local restaurants, breweries, and businesses together in the downtown center for two days of entertainment. Featuring a fine arts showcase, live art creations with interactive displays, and two stages for live entertainment, the Cary Main Street Fest is a fun, family-friendly event held every September to benefit the
Cary 26 Education Foundation
.
Merry Cary Holiday Parade and Festival
is a long-standing Cary tradition. Thousands of residents participate in the festival each year and help bring Santa to the neighborhood. The festival features sleigh rides, pony (reindeer) rides, carolers, live music, and dozens of food vendors. Admission is free, and the event culminates with a parade through downtown Cary to celebrate the holiday season.
Summertime is for
Cruise Nights
in Cary! As the longest-running car show in McHenry County, the Cary Cruise Nights run from June-August each year and feature hundreds of cars from every decade. Show off your classic car and meet other car enthusiasts while cruising through Cary!
Work With Us
We work extremely hard to serve our clients' needs with the utmost integrity, professionalism, and enthusiasm. I'm sure that you are looking for a team with that level of commitment toward superior customer service!