Welcome to Crystal Lake
A peaceful, family-friendly neighborhood on the outskirts of Chicago
Crystal Lake is located 45 minutes outside of Chicago and features beautiful parks and lakes and a quaint downtown district loaded with small-town charm. With the town motto "A good place to live," Crystal Lake truly is a beautiful spot to raise a family, explore business opportunities, or settle in to enjoy your retirement years. From delicious restaurants, fun annual festivals, and stunning natural views, Crystal Lake is the perfect place to enjoy a higher quality of life in a peaceful, suburban neighborhood.
Crystal Lake is no stranger to new, entrepreneurial opportunities. In the late 1800s, the American Terra Cotta Tile and Ceramic Company was founded just north of the Crystal Lake neighborhood. Since its founding, the company has brought hundreds of workers, artists, and entrepreneurs seeking job growth opportunities to the area. Over the last 20 years, Crystal Lake has continued to grow its residential and commercial districts. Additional schools have been built to accommodate the growing population, and more businesses and restaurants have flourished downtown.
What to Love
– Strong sense of community pride and neighborly atmosphere
–
Excellent, high-achieving schools, farm-to-table restaurants, and unique shopping opportunities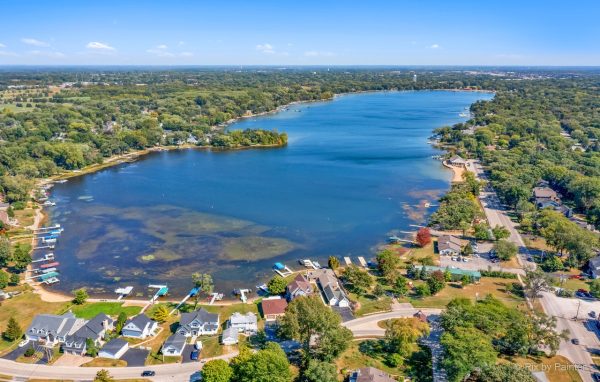 Local Lifestyle
With over 40,000 residents, Crystal Lake manages to maintain its small-town charm. Visit the local businesses where owners know your name, or stop by the local breweries where the staff remembers your favorite drink. Community is at the heart of everything in Crystal Lake. Here, festivals are put together to raise funds for the schools and local charities, independent shops and restaurants are highly supported by residents and tourists, and the neighborhood is well maintained and peaceful. They even have an award-winning
public library
!
Dining, Entertainment, and Shopping
Work With Us
We work extremely hard to serve our clients' needs with the utmost integrity, professionalism, and enthusiasm. I'm sure that you are looking for a team with that level of commitment toward superior customer service!