Welcome to McHenry
Affordable city living in a picturesque neighborhood along the Fox River
Known as the heart of The Fox River, the city of McHenry, Illinois is home to 28,000 residents and surrounded by beautiful natural lakes, rivers, and streams. With affordable homes in the suburban outskirts and upscale apartments and condos in the city, McHenry is a charming, diverse, and beautiful small city to call home.
Local Lifestyle
Residents of the city of McHenry enjoy the best of both worlds – easy access to downtown amenities like concerts, events, and diverse dining options along with suburban neighborhoods bursting with traditional Midwestern charm. Whether you prefer city-living or finding an affordable home along the outskirts, McHenry is a great place to live for young families, professionals, and retirees looking to relax during their retirement years. With excellent local schools and abundant parks and outdoor activities, the McHenry neighborhood offers something for everyone.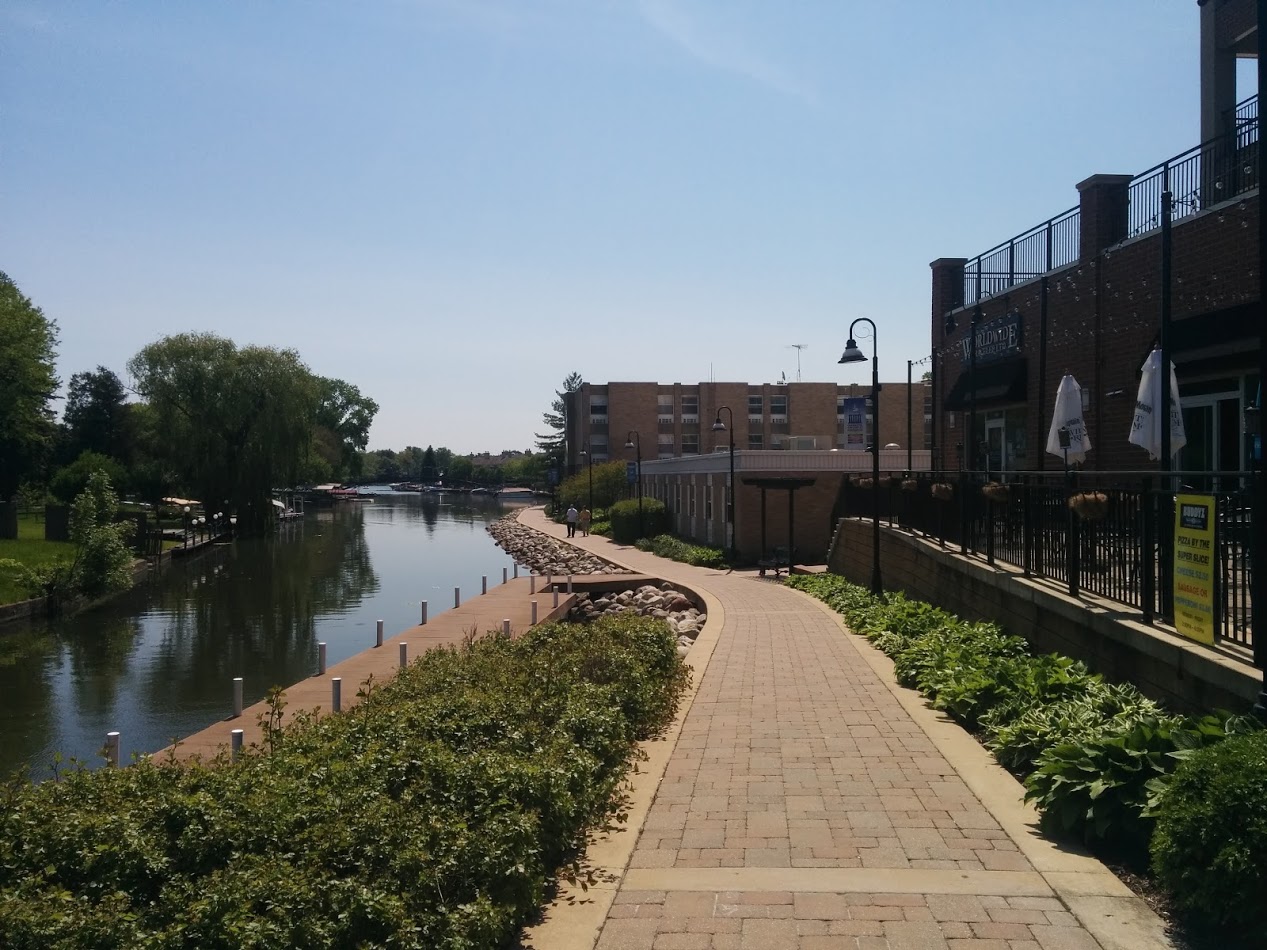 Dining, Entertainment, and Shopping
Serving the McHenry area since 1974,
Fox Hole Pizza
serves up excellent salads, sandwiches, and pizzas. It's the best spot to go for "the best thin-crust pizza in town" and offers residents a casual, laid-back dining atmosphere, perfect for an evening out with family and friends. Another favorite spot is
Little Chef Restaurant
. Family-owned and operated for 50 years, Little Chef brings incredible breakfasts and sandwiches to downtown McHenry. Shirley Klapperich's family has been running this traditional diner for decades, teaching the younger generations the ins and outs of the restaurant business. It's the quintessential diner where the staff knows your name and remembers your order, and you always leave feeling full and happy! Their
"Little Menu"
offers dozens of breakfast and lunch options and features rotating, homemade desserts each day.
With humble beginnings in China,
Plum Garden
is the culmination of years of hard work, big dreams, and hope. Founder Connie Moy traveled from China to America and visited the town of McHenry in 1965. Soon after, she opened Plum Garden, which was take-out only at the time. In 1972, her grandsons took over, growing the restaurant to include dine-in services and an expanded menu. Today, the restaurant is even larger than it was in the 70s and includes favorite menu items like homemade crab rangoon, bacon mac 'n cheese egg rolls, and Mandarin pork egg rolls. They are the oldest, single-family-owned restaurant in McHenry County, and the owners honor their grandmother's legacy by serving fresh, quality ingredients in a friendly and welcoming space.
Things to Do
McHenry Fiesta Days
are held every July and feature a cask and barrel night, three days of concerts, an art fair, and a huge parade. Cask and Barrel Night kicks off the celebration with a high-end, ticketed whiskey tasting. Over 40 different distilleries are present for tastings with dozens of food vendors offering small plate samples. The Art Fair includes a student art show and workshops for all ages, and the music festival features three days of live music, a children's "Beach Bash" afternoon, and culminating fireworks after the last live band performance.
Blues, Brews, and BBQ
is another fantastic yearly festival celebrating music, beer, and mouthwatering barbeque! Located on the shore of McCullom Lake, this festival is the Rotary Club's fundraising event of the year and brings in hundreds of local McHenry residents. The Rotary Club has raised over $300,000 for local organizations in need.
The
McHenry Riverwalk
was designed to follow the Fox River through McHenry County. The walk completely revitalized the town and improved the quality of life for McHenry residents. The walk is a gorgeous, one-mile stretch incorporating new residences, commercial businesses, and historic zones and ends at Weber's Park, where a new water feature will be installed for residents to enjoy during the summer months.
Work With Us
We work extremely hard to serve our clients' needs with the utmost integrity, professionalism, and enthusiasm. I'm sure that you are looking for a team with that level of commitment toward superior customer service!